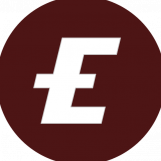 ---
Similar Content

By AljeljaTheHakenzi

Hello guys,i have a question.
How can i softmod my xbox using a modern pc and ide to sata adapter?I tried with xplorer360 but every time it says could not find fatx drive.I hot swapped drive using two methods.I heard that you can softmod it with ide to sata adapter using xboxhdm23usb.Is that true,and if yes,how to do it?


By Craiguk

Hi everyone, my IDE cable upgrade finally come after faffing about trying to get it to fit I get error 09, swapped back to stock IDE boots perfectly.  I've attached a screenshot of the cable I used and people in the reviews say it worked for them but I'm not sure there true as the IDE connectors seam the wrong way round. 
 
Thanks all for your advice. 
Please login or register to see this attachment.

Board Life Status
Board startup date: April 23, 2017 12:45:48