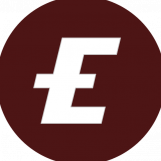 ---
Similar Content

By steffZ

Hi,
I would like to remove my original Western Digital 8 GB IDE HDD and replace it with a modern 120 GB SATA SSD.
However, I don't want to use a modchip or a softmod. My Xbox should stay as original as possible (especially the Dashboard). So I just want to copy all my IDE HDD data 1:1 to the new SSD drive (even no resizing of the partitions).
My idea is to install the SSD with an IDE to SATA converter (StarTech with Marvell chip). The 1:1 sector-by-sector copy to the new drive should be done with CloneZilla.
Is this possible? I read something about keys and locked drives...
Regards,
steffZ


By blainelocklair

Hi everyone!
What started out as a "simple fix" for an Xbox I won at SEGE last month has turned into a full passion for getting the most our of it. To that end, I decided to up my game out of the back of the console by going the HDMI route. I invested in the Pound Technologies Xbox HDMI HD Link Cable, and I am thrilled to report that the results are great! I think you'll be pleased with it, especially if you're still connecting to an HDTV through composite.
Here's my complete unboxing, setup, and comparison of the original Xbox composite cable and the new HDMI Pound cable. Enjoy, and please share your thoughts on it.
Thanks!
Blaine
 
 
I


By Frank D'Agostino

So a member of the group was asking for a Dport to dport wire he was asking other members if they had one available because he had one of those LCD screens that go on top of the Xbox and use a proprietary wire that connects from the Xbox to the intec inc screen.. I told him it was easy enough to make that it was just a few wires he could not be bothered. This got me thinking maybe I should make an easy-to-follow schematic for this. I did not do any YouTube searches or Google searches. I clearly went off my HDMI schematic and figured out the rest for myself. There was an image going around that shows the dport but it is backwards it shows the front view so in this image you will see that it's been deciphered so it's easier to follow well soldering. I did make one of these wires and had great success I used all brand new hardware that I purchased a little while ago. It is working great very basic wiring. I'm pretty sure this LCD does not provide video over 480i I think that's pretty much the max resolution I could be wrong on that this wire is designed to Output in 480i or your typical composite video signal. This pinout / schematic can potentially save a lot of money. I have not seen one of those wires alone on eBay it always comes with the screen so if somebody is looking for that wire it could be very costly pretty much what they want to pay for it. Not only that the same schematic can apply to somebody who has an RCA entertainment series Xbox Ready TV which has the proprietary dport input. In order to make this wire you can follow the diagrams exactly. Just make sure you add a few extra feet to the length in between. I know I bought one off Amazon and I think it cost me around 35 with shipping. This wire can be easily made from 2 $5 RCA wires. The schematic itself was made and designed by me maybe that's why it does not look the absolute greatest. I'm more of a Hands-On guy than the computer guy so I apologize but it looks pretty self-explanatory easy-to-follow what you do on one end you want to do on the other end. You should be fine the only concern is the jump wire pin 8 to pin 20... I have found if you only do one of the Xbox connections with this jump that connection has to be the one that's plugged into the Xbox itself. If you hook it up the other way around it will not display. So you can either remember to always plug that one in your Xbox or just make sure you jump both sides on both connectors. In order to not have to worry about that. In any event I hope somebody somewhere can benefit from this schematic took me a couple hours to wire up in a couple hours to make the schematic itself. But if it helps at least one person in the community save money than it was totally worth it 🙂 4 wire I just used regular RCA's. I'm guessing if you wanted the best kind of quality on this you can always use Xbox 360 shielded component cable wire since that is a high build grade for sure..for 5.1 audio out just tap into pin #3 ...thank you very much
Frank
Please login or register to see this attachment.
Please login or register to see this attachment.

Board Life Status
Board startup date: April 23, 2017 12:45:48