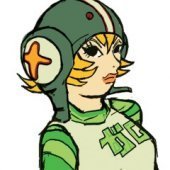 ---
Similar Content

By Phil Karza

My wife says I have an addiction. I have too many and I will only keep TWO.  I have many working xboxes - all tsop flashed and most with upgraded IDE drives / cables.
 
Not going to ask for a fortune.  My hobby was mostly fixing and flashing all of these.   I haven't touched many for a long time - but they work. I have extra cases, power supplies, controllers, games... LOTS.
I'm in Canada and would like to sell to Canada but would sell to the US.  I will only charge for the shipping and about $5 extra to cover the cost of boxing them up safely.  Email me at pkarza@gmail.com - I live in central Canada (Moose Jaw, Saskatchewan) and yes... that is real.  Just north of North Dakota.  Send me an email and what you are looking for. 
It has been a hobby.... time to move on - but I am probably going to always fix these!!


By vekter303

Hi guys,
Looking for some feedback here.
I have seen a VGA cable that is detected as component by the Xbox. Seller states its similar to the Frosty VGA cable.
I have UnleashX on an Aladdin XT2 with Xromwell running on a v1.2 Conexant Xbox. My TV handles YPRPB component signal through its VGA input.
Anyone got experience here, Ive seen old posts about certain BIOS for VGA but cannot really follow whats being said due to my inexperience. Do you guys reckon the cable will work with my configuration?
Heres the cable...
 
Please login or register to see this link.


By Xbmcmodsforxbox

Xecuter 2.6 ce motherboard v1.6 and 80gb ide all wires and 1 official controller 100 usd shipped us only
 
Please login or register to see this attachment.
Please login or register to see this attachment.

Board Life Status
Board startup date: April 23, 2017 12:45:48