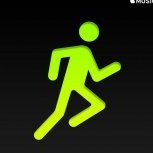 Cloning-Adding the XBox Game Collection Origins Pack
---
Similar Content

By Danthuyer

So i'm pulling whats left of this old mans hair out trying to simply get a good old game of gran turismo working or resident evil ....BUT NO pcsxbox is being difficult
I've downloaded many versions and tried loading all the different .bin versions into the bios but it simply wont run anything. The application simply hangs and doesnt load any .bin or .cue i try to play.
Some experienced help would be appreciated - I have triev version 22 b25 and redux version 21 and they both do the same thing - allow me to select the files but then nothing happens
Please login or register to see this attachment.


By Steo1024

Has anyone else ever encountered a save file only working on one console? I have a Rayman 3 save that only seems to work on the 1GHz CPU, 128MB RAM console I got from N64freak, and I have no idea what's going on.
I originally played the game on a softmodded 1.6, then ended up transferring the save to the upgraded 1.0 to continue playing on that console. After the PSU failed in the 1.0 and I managed to fix it, I wanted to back up the save in case it ever fails again on me. To my surprise, the save file doesn't want to work on either of the 3 Xboxes I tried it on, it only works on the 1.0, nothing else.
When I try load the save from another console, I see this and it won't load:
Please login or register to see this attachment.
However, when I use the 1.0, it works as it should:
Please login or register to see this attachment.
I even tried copying the entire TDATA and UDATA folders from the 1.0 aside from the music, but I still got the same result. I have no idea what's going on.
My only means of transferring saves is via FTP, but that worked when I transferred it to the 1.0, and works for all other games.


By Steo1024

It was listed as faulty, that it hangs on the Xbox logo. After sitting thinking I wonder will it error, my brother said Microsoft appeared on the screen. Apparently it seems to work, it just takes ages to boot, and the problem seems to be with the disc drive itself. There's no signs of leakage from the clock cap either, so I should remove that before it goes. 
It's apparently another v1.1, and I plan to tsop it also. The main thing I need to do for now is give it a good cleaning and softmod it to get the eeprom. I don't trust the HDD because the spindle is whirring really loudly, so the eeprom is a priority, as is the clock cap.
After changing the drive for a Thomson out of another console, it boots up normally. There must be something wrong with the actual PCB in the Samsung I got with it. 

Board Life Status
Board startup date: April 23, 2017 12:45:48