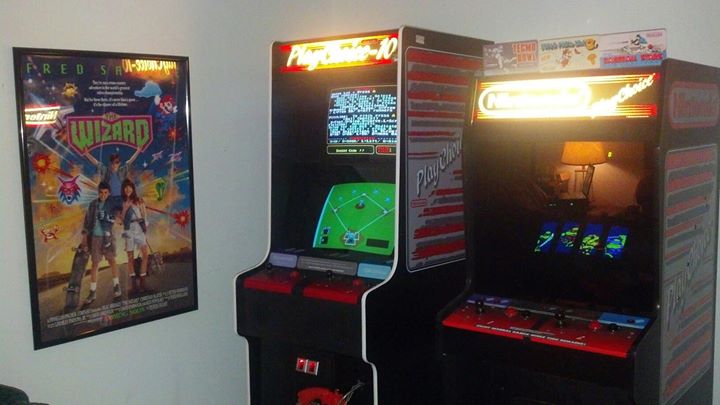 OGXbox Admin
Administrators
Content Count

310

Joined

Last visited

Days Won

70
Community Reputation
182
Excellent
If you don't list some sort of price, you can't also say "no low ball offers" as people have no idea what you think is a low-ball. You're setting yourself up for failure with that.

I don't think the vpn will be doing the port forwarding. That will be your router.

It's best to set it to NTSC and 720p. Bypass the OSSC and it won't be soft.

Yeah it will make all of your consoles that output 240p look amazing. The Xbox can output 720p or 1080i. So you don't need a line doubler. You just need something to convert the component signal to hdmi if your tv doesn't have component inputs.

Don't use an OSSC for Xbox. It's a line doubler. You should just get an xbox to hdmi adapter or even a cheap component scaler off of amazon.

We may fall short of the magic that was X-S... but the goal is to become as much like it as possible. Your participation here is as valuable as any donation.

Nichicon are good caps if they are authentic. There are certain sellers that slap a nichicon label on an inferior cap and resell it for more than it's worth.

You missed the point. Your post was made under the premise that we exist to provide you with downloads. We don't. Nobody owes anybody else anything, and we certainly do not owe you or anyone else downloads. We exist to build a community and preserve the knowledge. The files exist NUMEROUS places. The knowledge is actually more scarce than the files since Xbox-Scene went under. So that's our purpose and that's why this rule isn't "f*cking dumb". The fact that this was spelled out in the OP and you STILL didn't get it means you are though.

What do the caps on your board look like? Got any pix?

I think an ODE would be VERY useful. ISO's of the entire library on a hdd connected as the dvd drive would free up the regular hdd for apps, media, and emulators. Softmodding would be incredibly easy. If this were running on something like a raspberry pi with gigabit nic, uploading games wouldn't take long at all. It could really expand the possibilities. If I had the know-how I would do it. I just don't at present.

I bought it from him. I have acquired all of the original parts from one of these and built it back up into an alpha II tower. It is fully functional and will be preserved as such for as long as I live.

2

Some of that gets installed when you use the xdk recovery disc. There are also uncompiled apps in some of the xdk installer discs.

What chip do you have installed? Why did you use raincoat to flash your modchip? Typically that is only used for WInbond TSOPs.
Board Life Status
Board startup date: April 23, 2017 12:45:48