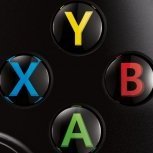 ---
Similar Content

By Demiath

This is probably a very easy thing to fix, but I have so far failed to come up with the appropriate search terms in Xbox OG forums such as this one. In some of my games (for example; Spider-Man 2, Tenchu: Return from Darkness and Darkwatch), the game is displayed incorrectly like in the screenshot below. I'm using Rocky5 and didn't have any problems with this before softmodding the console. The video output is through an OSSC (which I used before the softmod as well, without having this issue). I've dabbled with the display options in the softmod settings menu but nothing has made a difference. What am I doing wrong?
Please login or register to see this attachment.


By Radio_Gra

Hello, I am new here so apologies if I'm posting this on the wrong forum.  I am currently running a v1.6 Xbox with Rocky5's Softmod (v1.1.7) and XBMC4Gamers and am met with a black screen when booting the game 007: Everything or Nothing from my HDD while using component cables.  My legitimate NTSC copy of the game was ripped to my HDD via dvd2xbox (with ACL processing enabled) and I have enabled Force Progressive video mode via the NKPatcher settings (followed by a reboot).  I have attempted to boot the game while the following resolutions have been enabled on my console:
480p (y) 720 (y) 1080i (n) 480p (y) 720 (y) 1080i (y) However, neither of these configurations seems to result in the game displaying properly.
If anyone has any troubleshooting ideas, I would be greatly appreciative.  Thank you.

Board Life Status
Board startup date: April 23, 2017 12:45:48