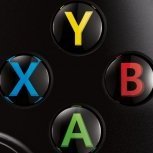 ---
Similar Content

By grayt

Hi
Found this site thank goodness .Just purchased a newly modded box am looking obviously for info regarding the loading of games onto drive via ftp


By LudoVicThor

Hi i'd like to know if there's a way to play virtual cop or house of the dead 1 with my saturn emulator i can't find any way to convert my iso files and even download a.mdf  and .mds fils that doesnt work when i make a FTP transfert.
I've got a softmodded xbox with unleash


By bandak

I have a TSOP modded Xbox (PAL) on which I want to view Region 1 DVDs. The console itself is region free and everything seems to be going fine until about 5-10 mins into the DVD, when the picture suddenly freezes and the console crashes for seemingly no reason at all. I have the video settings on NTSC M (when playing the DVD in PAL mode the picture stutter). Anyone familiar with this problem?

Board Life Status
Board startup date: April 23, 2017 12:45:48