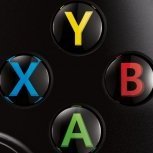 ---
Similar Content

By bandak

I have a TSOP modded Xbox (PAL) on which I want to view Region 1 DVDs. The console itself is region free and everything seems to be going fine until about 5-10 mins into the DVD, when the picture suddenly freezes and the console crashes for seemingly no reason at all. I have the video settings on NTSC M (when playing the DVD in PAL mode the picture stutter). Anyone familiar with this problem?


By Crimson42

Hey All,
 I just recently fired up my original Xbox to play some Mercenaries or Ninja Gaiden Black but it appears that the drive will not read the game disks. These disks are near perfect condition and the drive itself will read audio cds. I am at a loss on how to troubleshoot this issue. The Xbox I have is a the Special Edition Halo Green Xbox. I am at this point considering modding this system but I would rather do that to an ebay system instead. I do have the original Splinter Cell with some saved games on it, so if I could get the Xbox to launch that game I could in theory softmod it. But launching the game is a problem.
Suggestions? - Thanks. -


By SS_Dave

A while ago I had a version 1.0 box fail to boot intermittently and every time I moved the hard disk it would come good.
The drive is a WD 500 gig Pata/Ide drive.
I closed the power connectors in the molex plug and swapped the 40 way cable still the same. As I had nothing to lose I removed the PCB thinking it had dry solder joints on the power and 40 way connectors but I noticed the contacts for the heads and spindle motor are tarnished. A quick clean of the PCB and spring contacts with iso-propyol alcohol and reassemble and it has not missed a beat since (3 weeks and still going and before it was every 2nd day)
I now have a Seagate 1tb from a desk computer with the same symptoms and after removing the PCB it looks the same. This drive is 2 years old and has had a max of 1.8tb data transferred to and from it so bugger all. and 1/3 for that was rescuing the data from it
  
 
Something to keep in mind for intermittent drive problems.
 
SS Dave
 
 
Those that can hard-mod, Those that can't soft-mod.

Board Life Status
Board startup date: April 23, 2017 12:45:48