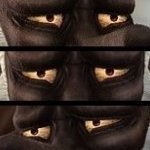 ---
Similar Content

By Noomi

Hi,
Awaiting a few parts from ebay im getting ready to put in a new, bigger sata-hdd in my hardmodded Aladdin chipped 1.6 xbox. (Recently bought it, and it was already modded).
I see the 2019 Hexen iso in our forum, but for it says "you are not allowed to download this". So im going with 2018.
 
I`ve never done this myself before, leading to my question: When i run the Hexen disc and prep the new drive (partitions and such) which dashboards will Hexen allow me to choose from?
EvoX or UnleashX are the ones I have experience with from 15 years ago, so I am thinking I want to have one of them on my xbox.
Thoughts or recommendations?
Thanks so much for this awesome forum!

Board Life Status
Board startup date: April 23, 2017 12:45:48