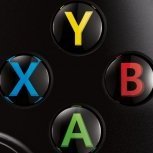 ---
Similar Content

By ToBI

Hi folks, I purchased a 1.2 XBox not knowing that there is a SmartXX V2 working in it 😆
Now I'm trying to get all the old rubbish from the box and 1st. changed fhe HDD to a 1TB and reinstalled the XBox with HeXen. 
My next thing would be trying to update the SmartXX OS (Build 3335) and the Bios. I learned that the M7 Mod-Bios is a pretty old one. Are there any links between SmartXX and the bios? e.g. I can/should only use/flash special bios-files which are compatible with the SmartXX Mod-Chip?
Where can I get Yan update for the SmartXX OS nowadays? All sources do not work 🙄 Dors anyone has a tip for  good working Bios to change against the old M7 one on my XBox? Where can I find such bioses?


By sjvferris

I have a 3 original xbox consoles.  They all work and I love my xbox consoles.
The issue that I have is one of them says it is modded with the SmartXX mod chip via a sticker on the outside of the xbox.
When I attempt to turn on the xbox, I see what I believe to be a linux version of software installed on it and this doesn't have a lcd or anything else installed on it.
I could open it up to see what version of the mod chip is installed on it.  But prior to doing that, I have a few questions.
Is this xbox no longer usable as a regular xbox?
Is there a way to enable the standard mode for the xbox.
Without a keyboard that can plug into this, how am I even supposed to use this xbox?
Where do you find a keyboard that can plug into the modded xbox, as the controller port is different than usb, etc.
Does anyone have the documentation for one of these mod chips?  That could help me understand what this does?


By Johan Jansson

Located in sweden But Will ship worldwide. 
Can sell board only and without psu/heatsinks etc for cheaper shipping  its up to you
 
stock hdd  
can upgrade to 2tb if requested
 
Please login or register to see this attachment.

Board Life Status
Board startup date: April 23, 2017 12:45:48