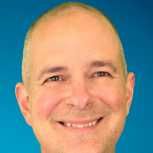 ---
Similar Content

By nabilrezki

Hi,
I just acquired a 1.0 xbox for 10€ , the guy told me that the console wasn't able to read discs, so i try to put a disc on it, it works but painfully , sometime it does (the loading time takes a long time, and the boot aswell), sometime it just don't (it goes to the ms dash like there is no disc on it), but i decided to hardmod it anyway since i'm not planing to use the dvd drive (already have all of my backups on my other xboxes).
I first softmoded it with the splinter cell exploit, then i solder the bridges to flash a 256bits EVOX M8+ (F and G) bios with the hexen disc ( i wasn't sure if the 512bits was the one to choose or not), i installed an 250gb HDD from another xbox that was hardmoded aswell, but didn't bother to format it, since it has the same configuration. I made  i backup of the eeprom just in case, installed XBMC4gamers, tried some games and emulators, and so far so good.
BUT, once i'm in a game and want to go back to my main dash (XBMC4gamers), the console has this weird behavior, the led are blikning green, i can hear the dvd drive spin two times, while the console reboot, it has the microsoft logo, then it restart again to finally come to my main dash. Basically it's take just a little bit longer, so it's not like she didn't reboot at all, but still, it's quite annoying..
And it only does that with XBMC4gamers, as for Unleashx it's just reboot the console like she normally would.
I tried to clean the hdd, by removing the xbmc folders to avoid any conflict, but that didn't change anything
Any ideas why it does that?
Cheers


By bulkchart32

i pulled my version 1.6 apart about a week ago to change the thermal paste on it. i wasn't able to get the gpu completely clean so i put some new paste on it and reassembled while i waited for my arcti-clean order to get here. the system did great during this time. today, i pulled it apart and cleaned it better this time and reapplied thermal paste. after doing that, i was testing a game(i also serviced the dvd reader) and it froze on me(i thought it was because of the dvd reader). i restarted the console and kept playing. the xbox seemed to do fine for several minutes of playing the game. so i turned my attention to getting the disk tray to function correctly. i was opening it and shutting it multiple times when the system suddenly started glitching graphically. i let it do it for just a few seconds while i wondered what the heck was going on and then i pulled the power cord. when i tried plugging it back in, the xbox started frag'ing. to make a long story short, the point i'm at now is that i can let the system stay unplugged for an hour or so and plug it back in and it will function fine for just a few minutes. after that, it will start graphically glitching or freeze. it will do this with both the dvd/hdd drives installed but also with them both completely removed(including the ide cable). it doesn't appear to be frag'ing anymore and i don't think the processors are getting too hot. none of the caps appear to be bulging. any idea what's wrong with this thing? google is not being very helpful.


By bulkchart32

i pulled apart my 1.6, cleaned and repasted the the heat sinks, and cleaned and greased the dvd drive. i was cycling the dvd drive trying to get the tray to operate correctly when all of a sudden the system started having weird artifacting on the screen. i turned it off and un plugged it and then plugged it back in and it started frag'ing. what's going on?

Board Life Status
Board startup date: April 23, 2017 12:45:48