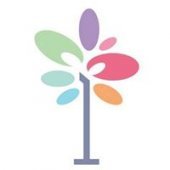 ---
Similar Content

By Jaggsy1986

I've done the softmod with rocky5 and changed to NTSC in nk patcher and everythings good with componant cable picture wise in dashboard. I've tried launching tiger woods 2004 pal game via disc and just get blank screen ? is there a specific setup in the video options to get pal games to work once you change to NTSC ?


By Onaga

Hey,
I have two modded OG XBox, one with Chip, one with TSOP, if i play "EU" Games on the XBox with TSOP they run in german language,
If I play them on the XBox with Chip, they run in english (same games).
Both XBox are set to "german" in MS-Dashboard, they are both set to NTSC Console with Enigmah-X.
Any idea why this is and how I can do the same to my chipped XBox?
They use different Bios, the chipped one showes "Xcecuter" at the start, the TSOP showes "openXY" not sure right now but something with "open", and the TSOP one has a blue XBOX Logo at the startup, it's no longer green. (Didn't do the TSOP by myself.
 
Any help would be good!


By Floydthebarber

I am selling my version 1.6 Xbox in a transparent ghost case.  It has built in red cold cathodes, a Xerc XE, internally mounted microsoft dvd dongle, and 2TB hard drive.  On the hard drive are all NTSC released games, all of the exclusive NTSC-J games, and some of the exclusive PAL games.  Here is a video of the Xbox I am talking about 
Please login or register to see this link.  
I am asking $300 USD for this Xbox.  PM me if you are interested.

Board Life Status
Board startup date: April 23, 2017 12:45:48