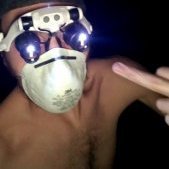 ---
Similar Content

By Norrecito

Hello everyone,
A week ago I've picked up an Original Xbox from a flea market. The seller said that it works just fine but he can't get the disc tray to open and that there is a game inside. Of course none of this was true The Xbox could not even start: after pressing the power button, it turned on and then immediately off and repeated this 3 times...and then it seemed to stay on but the LED was just blinking red and there was no picture. It is a 1.6. After narrowing down the issue to the motherboard itself (I have unplugged both the HDD and the DVD drive and tried another power supply), I decided to just replace the motherboard with another 1.6 I had for spare. I have never tried this motherboard before and it has (a fake?) Duo X2 modchip soldered in. Surprisingly, the Xbox powered on without any issues after that but it now gave me an error code. 
I know that HDDs are married to the motherboard so it made sense to me that this motherboard will not work with the original HDD of another Xbox. I've grabbed a 80GB (IDE) maxtor HDD I had and replaced the HDD. After putting in the the HeXeN 2019 disc, it recognized the new HDD and I was able to format it and install a dashboard. The Xbox no longer gave me an error code however there was only a black screen after the boot animation. (The Evox logo showed up on the upper left corner though) 
I have used Rocky5's "Xbox Softmodding Tool Extras Disc" (1.1.7) to install the UnleashX dashboard, MS dashboard and some tools and it was finally booting up as normal. Right when I thought I am done ressurecting this Xbox, I had noticed something: It could only play burned copies of games. I have tried 3 different, original games and all are recognized however as soon as I want to launch them it gives a black screen and returns to the dashboard. Even after clearing the CACHE.
I thought maybe I could see some kind of error message if I launch the game from the MS Dashboard (which could maybe indicate a DVD drive issue) however the "Xbox Dashboard" item is missing from the "Application" menu. I am sure that I have installed the MS dashboard from Rocky5's extras disc but I've re-installed it just to be sure but still there was no option to launch the MS dashboard. By this time I have also noticed that there was no sound when scrolling through the menus of UnleashX even though I have also installed audio from the extras disc.
I had an idea that maybe the custom BIOS was too old or something (It had Evox M8+ 1.6 137+ according to the dashboard) so I have even updated the BIOS from the HeXen disc to a 256K evoX but it changed nothing.
I had one final thing that came to my mind: Maybe mixing the HeXeN install with Rocky5's extras disc was a bad idea. I had an original Xbox HDD which had a proper softmod installed using only Rocky5's Softmodding Tools and the HDD key nulled out so I thought I could simply clone this HDD with Chimp (by setting the Maxtor drive to slave). It worked however I got the same black screen after the boot animation as the HeXeN disc. I went ahead and installed UnleashX and the MS dashboard from the extras disc again. The Xbox booted up just fine but there is still no sound in UnleashX and no option to launch the MS dashboard...
What I am doing wrong?
I would assume that not able to launch original games might have to do something with the (Samsung) DVD drive but the missing MS dashboard clearly should have nothing to do with this. Maybe this is something that has to do with the (Duo X2) modchip installed on this motherboard?
Please login or register to see this attachment.


By crazycyber

Hi, I'm new on modding OG Xbox 1.0 and after a few days reading over the net I found this thread Please login or register to see this link.  I think it's similar to mine

The problem that I have is that my HDD dies a week ago showing error 07, then I found an IDE Segate ST3802110A (80 GB), check compatibility here Please login or register to see this link. , from an old PC and I have also burn a DVD -R with HeXEn 2018 that I found in this forum, but when I turn on with a long press it does't read the disc and only get the error 16. I never before saw  the  mod chip dashboard because when I get the Xbox in 2002 they told me the mod chip only works to read non original games if I long press the power button until the led becomes red, so I don't know which version of mod chip or bios I have thats why I can't replace my HDD.
After I can replace my HDD i would like to update my modchip bios and install a newest dashboard for making mi Xbox to a emulator media and take advantage of this 80 GB HDD.
 
Thanks for your help
 


By strykie

Hey guys, so I've have a softmodded OG Xbox that I hadn't used for a few years, but was tempted to just play some games on it casually after hearing the news of the insignia project aiming to revive OG Xbox Live again.

Now I accept full responsibility for the following; I decided to be a total jackass and wonder "what would happen if I tried to actually access Xbox Live on one of these old games right now?", not knowing it would actually install a dashboard update, and gave me the 21 error code. (it probably didn't help that the game in question was booted through UnleashX either)

So after rebooting, it takes me to the normal OG Xbox dashboard, and I can't find a way back into UnleashX. It does still appear to still be softmodded however, since it's a PAL system and is still allowing me to change my resolutions to 480p/720p/1080i, which obviously isn't normally possible on PAL.

I've also tried going through the old Splinter Cell softmod route, but in that case it just reboots the game, and the OG dashboard won't boot a Hexen disc either, at least not the one I tried.

Just overall seeing how much the OG Xbox softmodding scene has evolved since I've done anything to mine, I feel a bit overwhelmed and not really sure how to tackle this issue, if possible :/ so I've come to this forum hoping someone can point me in the right direction!
 

Board Life Status
Board startup date: April 23, 2017 12:45:48