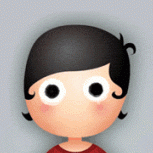 ---
Similar Content

By Centauri

So I got a Halo Edition Xbox off of ebay to find that it only stays on for 20 minutes before shutting off, the power button does not function, naturally I thought of corrosion on the traces. Upon examining the underside of the board I found no visible corrosion, my question is, which traces do I need to jump in order to fix it? I'm a bit stumped, any help would be much appreciated.


By KingShulgi

Hi all
got several Sega games that I just can't get to load from my HDD.
most notably Jest Set Radio Future, Panzer Dragoon Orta and Gunvalkyrie.
I know they all have an issues with the v.1.6 but I`m using a tsop V.1.4 with an up to date UnleashX as main  dashboard.
for each game I have tried different sources of ISO's and Redumps but all versions act the same way. the game Freezes on Sega logo (Jest Set) or when loading first level (Gunvalkyrie, Panzer)
tried to load them trough different dashboards (XBMC4GAMERS, emustation etc) to no avail.
been reading all relevant discussions and couldn't find another example of this problem, nor a solution,  so it must be something with my console's configuration.
any ideas?
some pics of my board and settings
Please login or register to see this link.
any help will be appreciated, been struggling with this for quite some time now.
Tnx!


By Nicholas Stucker

Look at this on eBay
Please login or register to see this link.

Board Life Status
Board startup date: April 23, 2017 12:45:48