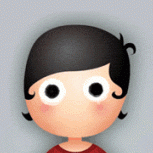 ---
Similar Content

By K-9

Hello everybody ,
I just tsop my first Xbox works great but its 8 gig
Any tips  on how to format my 500 gig drive that came from a old hard modded system, If I just drop it in I get a error code 7.
so I dropped in hexen 2019 and turned off the system and rebooted got evox  and then it just stayed there and did nothing any tips or video you know about?
Thanks K9


By PhilR

Glad to see that there are still active modding communities.  I was given an Xbox many years ago and finally decided to see what it's capable of.  In the past couple days, I was able to find out what revision board I have, what points to solder to make the TSOP writable, common issues to look out for, and how to softmod with only an IDE cable and computer.  I have never experienced an Xbox before this week, but it seems quite capable.  I also made my own component cables with advice I found here.  I'm very impressed with the community and the xbox.  I have not been able to work for a couple months so this has given me something that i can do to occupy time.  Please let me know if anyone has suggestions for other ways I can mod the console for cheap or free.


By antonic901

Hello everyone! I want to perform RAM upgrade on my Xbox but I don't know which RAM I should buy. Here is the picture of the RAM from my Xbox:
Please login or register to see this link.
SAMSUNG K4D263238F-QC50
So my question is which RAM should I buy? I found a couple of RAM chips on ebay and AliExpress but I don't know are they going to work on my Xbox. Here is the list:
Please login or register to see this link.
Please login or register to see this link.
And, thanks in advance!

Board Life Status
Board startup date: April 23, 2017 12:45:48