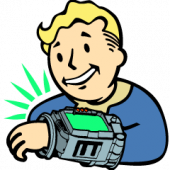 ---
Similar Content

By Craiguk

Hi im looking to play the original Doom games on my Xbox, whats the best Dos emulator and will it run doom. 
 
Thanks for your advice.


By Onknight

here is  a Doom 3 skin

Enjoy
Please login or register to see this attachment.


By Randyslim76

I've been asking around at different sites to try and see what FPS's were able to be ported to the xbox.  I've had a lot of information but without any results.   So far I know of these from the PC will work. 
1.Alien Vs. Predator: Gold Edition
2 Descent II
3 Doom
4 Doom II
5 The Ultimate Doom
6 Final Doom: The Plutonia Experiment
7 Final Doom: TNT: Evilution
8 Duke Nukem 3D
9 Heretic
10 Hexen
11 Rise of the Triad
12 Shadow Warrior
13 Quake
14 Quake II
15 Quake III Arena (Featuring Homer Simpson vs Darth Vader)
16 Zombie Crisis
I found these at this link here. Please login or register to see this link.
I also found these games listed on eBay. The seller's Xbox  had a lot listed here. 
 
 
Star Wars 
 
 
Doom
_______________________________ 
Doom II: Hell On Earth 
Herian 
Herian 2 
Biowar 
Dimensions of Time 
Wolfenstein Nocturnal Mission 
Wolfenstein Spear of Destiny 
Wolfenstein Second Encounter 
 
 
Quake: 
________________________________
Quake/Hipnotic 
Quake/Rogue 
Quake III Arena 
 
 
Shadow Warrior: 
________________________________
Wanton Destruction 
Twin Dragon 
In Time 
Lo Nukem 
Last War 
Park 
Rampage Warrior 
Tai Wang 
Tonight Never Ends 
Wang Bang Heaven 
When I Was Young 
______________________________
Any help with links to these or if someone had made a game pack of these on the Xbox then please let me know.  Thank you so very much for any links and or information of other games , expansions, or mods   
Thankyou. 
 
Please login or register to see this link.
 
 
 
 

Board Life Status
Board startup date: April 23, 2017 12:45:48