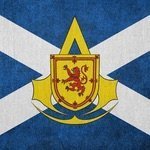 This topic is now closed to further replies.
---
Similar Content

By N64 freak

Open Xenium Modchip: 20€
The same Open Xenium everyone has to offer. SPI2PAR is needed to connect an LCD to it.

XBlast Lite V1 modchip: 20€
The XBlast lite is superior to the Open Xenium. It offers Ram checking, direct LCD support and many more features.
It's the latest new modchip that has been developed and offers the native XBLast OS.

Xerc CME: 15€
Xerc2: 10€
The Xerc2 and Xerc CME are IR-mods to turn the console ON/Off using an ir remote.

DIY HDMI mod set: 70€
I have a few HDMI mod sets left. For now only rev1.2-1.4 install sets are avaylable.

128MB upgraded rev 1.4 motherboard: 60€

Xbox Alpha Development kit soundcard: 25€
Please login or register to see this attachment.
 


By C64MidRezzie

Hi - I have a 250GB IDE hard drive with Coin Ops 8 Massive on it along with a few of my games backed up to the hard drive using dvd2xbox.  I also have a few other emulators - NES, SNES and Sega Megadrive.  This is the perfect setup for me and I don't really need to add anything else to it.  Is it possible to add the xbox origins dashboard to my current setup and if so does anyone have a link or details on how to do it?  Any help greatly appreciated.

Board Life Status
Board startup date: April 23, 2017 12:45:48