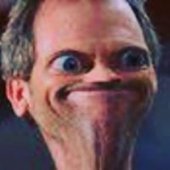 ---
Similar Content

By naits

Hello, I've just joined this forum as i have just softmoded(Rocky5 with XBMC-Emustation) my ogxbox.. But I am running into an issue when I try to launch the emulator.. The screen is just black. But I am able to hit B to close it again. So it seems it's running? But not able to show me anything on screen?
 
Also currently downloading DoomX homebrew, to see if that launches..
 
Regards Naits.


By Chris1991

Hello.
I softmodded my xbox and decided to try the tsop mod.
Followed a guide up untill the part where it had me burn a hexen cd. Instead I found this Please login or register to see this link.
Unfortunately trying to skip burning a DVD has resulted in my xbox booting to a black screen.
I see "loading ind-bios" before the screen goes black.
Looking online I found some suggestions to boot into hexen disc (so I ended up having to burn it anyways) then run the clear files option.
None of this worked though.
 
Any ideas on what I can do to get my dashboard back?
 
Chris
 


By Sadane

Hello.
Recently i tried to install X2 - Wolverines Revenge on my 1.6 hardmodded xbox and got black screen right after launch. I know there is an issue with 1.6 and HD output with some games but im using composite cable and CRT TV. Really cant figure out this problem. Any1 can help?

Board Life Status
Board startup date: April 23, 2017 12:45:48