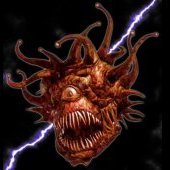 ---
Similar Content

By naits

Hello, I've just upgraded my hard drive. Added a 80-wire 40 pin and with a pata to sata adapter.
It cloned just fine. I selected selective partition (C,e,f and g) as it stated G would take the rest of the space. It's a 500Gb hard drive.
But.. It says partition G is 0Gb available.. And F is at 120Gb. But XBpartitioner 1.3 sees G at around 300Gb. So why isn't it available for me to use? 
But really F can take it all correct? So no need for G..?
 
Okay, I disabled partition G and filled partition F with all it can have(it said 400Gb ish) and I wrote that to the disk with XBpartitioner 1.3. And now it says it only has 246Gb... Where did the rest go... I'm lost  
 
UPDATE:
okay... UnleashX shows me under storage menu that is "sees" 469Gb ish.. But only available 246Gb... But the partition is empty???
 
Anyone got a clue?


By Swirlygiver

I have downloaded an emulator or two from XBMC4gamers downloader.  Where do you get the skins and artwork?

Board Life Status
Board startup date: April 23, 2017 12:45:48