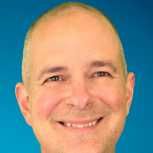 ---
Similar Content

By JBWASHERE

Hi all

 
I am a new member, so am not sure if this posting is in the correct place, but any help would be really appreciated.


 
I bought a modded Xbox with XBMC/Coinops4 on it about 6-7 years ago and then stored it away without really trying it out. In all there are about 5,000 emulated arcade and console games present.


 
I recently decided to start looking at it properly, and so far it seems to be working fine (on a HD ready LCD) except for the following issues/queries. Although not a technical person I have spent the last 2-3 weeks scouring the internet for information/answers to the below, but have not been able resolve/clarify them. 


 
1) None of the NES games work, even though all their ROMS are present a folder named "F:\Emulation\Coinop4\Romsconsoles".


 
e.g. The ABADOX.NES Rom is located in "F:\Emulation\Coinop4\Romsconsoles\NES_Abadox.zip".
But whenever I try and run this game I get message "Error Opening D:\Romsconsoles\NES\NES_Abadox.zip ... No such file or directory  PRESS B"


 
On reading this error message I appreciate that when selecting a NES game, the system appears to be looking in the wrong directory but how do I fix it ?


 
2) After much internet searching I found out how to enable the 480p/720p settings by changing PAL to NSTC (and using component cables). On the 720p setting, the XMBC dashboard writing looks far clearer than it did when running in the default PAL 576i setting.
However although all the emulated console/arcade games still look OK, they do not appear to be any sharper/clearer than when using the original PAL setting or when I just use just the 480p setting or even when I simply use a RGB cable. Am I missing something or does the 720p setting only apply to the dashboard and not the actual emulated arcade/console games? This question has really perplexed me !


 
3) When running an Amiga game the system usually asks me to load a floppy disc. The Coinops Instruction Manual says that you should press the START button. However this does not work. Any ideas what I should do ? The same issue is also present for some X68000 games.

 
Thanks in advance for any help/guidance.
John B


By yaQcha

Yesterday I ftp'd Conker Live and Reloaded to my Xbox v.1.0 , however the game doesn't boot up, instead it displays a message saying: "there is a problem with your disc, it may be damaged or dirty". I tried patching the game with ACL in DVD2Xbox but nothing happens, I still get the same error. Is there something more I'm not taking in account? 🙁


By FalloutFloyd

G'day all!
 
i've recently got myself a soldering iron and am eager to TSOP my 1.1. I've not yet used the specific soldering iron (waiting for a practice kit to arrive in the mail) but i do have some experience with soldering so i generally know what i'm in for. The main issue is that the fear of messing something up and rendering the console useless is immense! I've barely used it as is so as to not wear out the hard drive, so it'd be a shame to have to bin it.
What would be the correct method to join the required points. From many of the sources i've seen, the general strat (without using conductive ink or wire) seems to be
apply solder to iron apply iron to points and move it around for no more than ~2 seconds pray that the points have been bridged is this correct? would it be a good idea to use flux on the points or would it not really do anything?
 
Cheers!

Board Life Status
Board startup date: April 23, 2017 12:45:48