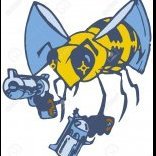 Error 21 When Trying To Boot Oem Dash
---
Similar Content

By Craiguk

Hi everyone, my IDE cable upgrade finally come after faffing about trying to get it to fit I get error 09, swapped back to stock IDE boots perfectly.  I've attached a screenshot of the cable I used and people in the reviews say it worked for them but I'm not sure there true as the IDE connectors seam the wrong way round. 
 
Thanks all for your advice. 
Please login or register to see this attachment.


By XxWeLLeR

I've got an Xbox v1.1 that's giving me error 16. I have little history on it besides that it was softmodded and worked before the clock cap was removed.
I've used xboxhdm to rebuild the C and the whole harddrive with several stock and modded file sets. Used the error 12 hotswap method and was able to view the dashboard files on the drive.
I've even installed a Aladdin xt2 chip that still showed error 16
I've even built an brand new unlocked drive on another system. Power cycled/unplugged/waited in built console with no issues. Then installed into chipped Xbox that still results in error 16?
Swapping in another locked harddrive showed error 06 as predicted.
Anyone have any idea what I could be doing wrong or anything to try?


By nabilrezki

Hi, i bought an xbox for 10€ a couple of months ago, i had to clean it, removed the clock capacitor and i also did a tsop flash (evox m8 bios)
I added a 500gb hard drive, wich works quite fine, i tested it on another xbox and even a xbox 360! The thing is, the xbox takes a long time to boot, like 30 seconds, my other tsop 1.4 xbox takes no more than 15secs (give or take).
I took a cheap chinese ide to sata for the xbox, it work well on my other xbox so i don't suspect that the problem can come from this. At first i thought that it was coming from the 80pins ribbon wich wasn't long enough, so i bought a longer one, but it didn't change anything.
And on top of that, when i press both triggers + start + back in order to go back to my main dash, the xbox take at least 10 to 15 seconds to give me an error 07
I suspect the dvd drive to be the issue, but why will it start with no other problem that the long boot when i press the power button, but fail to reboot when i press both triggers+start+back ? By the way i can hear two spins from the dvd drive, i think the xbox check if there is any dvd on it, so i tryed to insert a xbox game and the hexen disc, it loads, it takes a long time to load, but still..
 
So, is there any way to bypass the dvdcheck to see if it's come from this, whithou having to make any power modification ? i read that it's possible by disable dvd check on a certain bios + hardwares modifications wich i'm not feeling quite comfortable with..
Or if you guys think that it could come from somewhere else?

Board Life Status
Board startup date: April 23, 2017 12:45:48