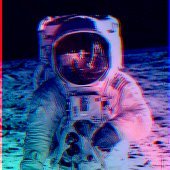 modchip

Aussiechip Dual Mod and Cheapmod Build Files
---
Similar Content

By johnyept

I'm trying all methods of XBOX modding: softmodding with exploit is learned and understood, later steps will be TSOP (v1.2) and modchip (v1.2/v1.6) but for now I decided to replace the original 10GB Seagate HDD with a 80GB 7200rpm Seagate HDD because the original is reporting below 50% health with Acronis Drive Monitor. I went with XBOXHDM 2.2a because I already had a FAT32 flash drive for booting ISOs, so I just extracted the content, added the entries from menu.lst to my menu.lst,  copied eeprom.bin to \eeprom folder and extracted v5960 dashboard files from Clean_C_and_E_Files_for_Xbox.7z to \hdm\C.
 
It couldn't be simpler: Boot Slax, run xboxhd2 from command window (phase 2), run xboxhdm to create C/E/F partitions and autocopy the dashboard, lock the HDD with xboxhd2 again, insert HDD in the XBOX. All was OK until I booted the XBOX and was greeted with error 21. A quick Google search indicated it might be related to missing dashboard files, so I checked the C partition content with a quick hotswap, Windows XP and Xplorer360 beta6, and discovered that the files were copied in the 8.3 DOS naming scheme. For example, the "xboxdashdata.185ead00" folder was copied as "xboxda~1.185", the "XBox Book.xtf" file was copied as "xboxbo~1.xtf" and so on. Deleting all files and dropping them into Xplorer360 again solved the naming problem and the XBOX booted correctly.
 
(EDIT: for some strange reason, partition E had duplicated folders: tdata, udata, TDATA and UDATA)
 
So the question is: Why did Slax/QEMU copied the files in 8.3 format?


By abazz009

Hey everyone, Iv been been dealing with my modchip LCD basicly spazzing/glitching/messing up displaying its content all wrong since always.here are some picture examples. the XBMC im using is 3.5 beta 
.Please login or register to see this attachment.
Please login or register to see this attachment.
Please login or register to see this attachment.
now this doesnt happen at first, it also wont occur in the smarttXX OS,nor will it occur if im browsing through the menus of XBMC, it takes about 2-5 minutes of idle beofore it starts. then it progressivly gets worse, eventually it just blanks out completely. which for it to work again i either need to restart XBMC or turn it off and on in the settings before it just does it again..

now i've troubleshooted this issue quite a bit on multiple seperate occasions, i can confirm its not just a faulty modchip, unless by some crazy coincidence, both my chips are faulty, they are both smartXX chips one is a V2 the other is an LT OPX, 
Ive also ruled out it being the LCD screen,iv hooked both chips up to different LCD's, im gonna rule out a faulty Xbox motherboard aswell considering both modchips are installed on different boards, both are v1.4's not sure that really matters though, and the soldering is all good, 
Iv updated both Chips to the latest smarttXX OS which happens to be 3403, i came from a 33somthing this was actually my most recent attemp at fixing this issue. no luck,

Now i remember reading that XBMC at some point stopped caring about the LCD support (they didnt remove it but possibly broke it, and never fixed it), obviously it was pretty niche then, making it even more niche now, but i know people out there have this mod, and hopefully at least a few of you are here..

so this set me on a journey, to modify the "lcd.xlm" file, now i played around with it, basicly just removing/duplicating code into different areas, removing lines ect,i really didnt have any luck in making it not glitch out, there doesnt seem to be a way to leave lines blank, i copied the whole "navigation" layout into all the others, it seems to make it glitch out a little less which is somewhat of an improvement but at the same time not really because if left idle for to long it just crashes and displays nothing. 

it seems like "unknown" and XBMC are fightting for the first 2 lines of the LCD when idle, or maybe XBMC is fighting with itself for the first 2 lines, it switchs back and fourth from what the the LCD.XLM wants it to display and what "Unknown" wants it to display. for example.

XBMC wants
GPU TEMP-CPU TEMP
FREE RAM-HDD TEMP

Unkown wants
GPU TEMP-CPU TEMP- FAN SPEED
FREE RAM-HDD TEMP  (though this is completely unreadable its usually just  "[.........]"

right as XBMC boots it displays the "Unknown"(see picture below)  before the screen fills up normally , then the 2 lines fight, back and fourth, being readable before they start to jumble
Please login or register to see this attachment.

 to help rule out the modchip fighting with the XBMC over what the LCD displays, i turn off the LCD in the SmarttXX OS (which should disable it alltogether) but it still comes on after it boots into XBMC (if i have it enabled), If i turn it off in XBMC and leave it on in the smarttXX OS, after a it boots into XBMC i get
GPU TEMP-CPU TEMP- FAN SPEED
Please login or register to see this attachment.
which is how i leave it because at least it works properly, but its nice have the whole screen full rather then just 1 line
it will also do this while playing games. whether the LCD is off or on in either location. for what thats worth.

I decided to dig into the source code of XBMC, but since i know nothing about C++ or python, i didnt find anything that pointed twords LCD but im not to sure what im looking at to begin with, but i did find "NoseFartXBMC" which is an app of some kind

anyways has anyone had any trouble with their modchip LCD's? if so did you ever fix it? if not what are you using? (chip,Dash,Dash version)  any thoughts or ideas would be much appreciated, 
 


By vacatedboat

This is my xbox 1.4v. I have 3 other boxes. I got very cavalier and loaded up truhexen 2019 disc to update the modchip bios. Of course I flashed the wrong bios. What i think may of been m8 for v1.6 boxes. It now turns on to ms dashboard but wont recognise the hexen disc anymore. As the chip is soldered to modchip guessing the hotswap or external re programming are out of the question. Is there any way to salvage this modchip? Is my only option is too remove modchip and softmod/tsop flash the xbox?
Also to remove the modchip is it just the bt and do wires that need to be desoldered. Thanks for all help
Please login or register to see this attachment.

Board Life Status
Board startup date: April 23, 2017 12:45:48