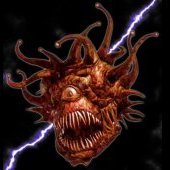 ---
Similar Content

By apple826

i am trying to figure out how do i change the models and stages in soulcalibur 2 xbox if anyone knows how to do it please help me
 
Example: Please login or register to see this link.
 


By Xenthus

Hello, found my original xbox 1.4 from back in highschool brought me back to the days when we had parties opening them up and modding them. Did some upgrades then I bought 3 more. Well I need the hexen disk and the site says I need to make 5 posts before I can download it to use on the xboxs unjust took apart and refurb.
 
 


By shaokhann

Good morning, guys. Would it be possible to have an xbox with 2 hdd by eliminating the dvd player? For example: Eject button dvd= hdd1 Power key = hdd2. Are there any tutorials or guides to make this change? Thank you all.

Board Life Status
Board startup date: April 23, 2017 12:45:48