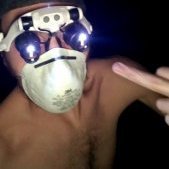 ---
Similar Content

By FerociousOG

Unable to flash BIOS. Error reading bios file (see pic). To me it sounds like I have a bad DVD burn? Just wanted to confirm. I did burn at the slowest write speed. Will re-burn again.
-v1.1 mobo
-XeXEn 2018
-Using Verbatium DVD+R media
-Attempting to flash iND-BIOS.5004 (F and G) to use 2TB SATA HDD.

Thanks in advance.
 


By Radio_Gra

Hello, I am new here so apologies if I'm posting this on the wrong forum.  I am currently running a v1.6 Xbox with Rocky5's Softmod (v1.1.7) and XBMC4Gamers and am met with a black screen when booting the game 007: Everything or Nothing from my HDD while using component cables.  My legitimate NTSC copy of the game was ripped to my HDD via dvd2xbox (with ACL processing enabled) and I have enabled Force Progressive video mode via the NKPatcher settings (followed by a reboot).  I have attempted to boot the game while the following resolutions have been enabled on my console:
480p (y) 720 (y) 1080i (n) 480p (y) 720 (y) 1080i (y) However, neither of these configurations seems to result in the game displaying properly.
If anyone has any troubleshooting ideas, I would be greatly appreciative.  Thank you.


By Paw

Hi guys i just found my old xbox in the basement and by the look of things it looks like its hardmoded with a Xecuter chip and there is even a 120gb drive installed and all is working without any issues. My main question is if anyone here could help me identify what kind of Xecuter chip this is, because my plan is that i would like to replace the 120gb drive with a 1tb but im getting a LBA48 warning when i try to partition the new disk and its asking me to ugrade the current bios with a new one that supports LBA48.
Current INFO:
Bios: Xecuter2 4976.02
Kernel 1.00.5838.01
Xbox v1.1
What would be the best course of action, how should i approach the reflashing, what bios should i pick so that the new 1tb drive works as intended and ofcause what should i think about when i approach all this?
 
 
Please login or register to see this attachment.
Please login or register to see this attachment.
Please login or register to see this attachment.

Board Life Status
Board startup date: April 23, 2017 12:45:48